News/Announcement
Launch of Bhutan Women Parliamentary Caucus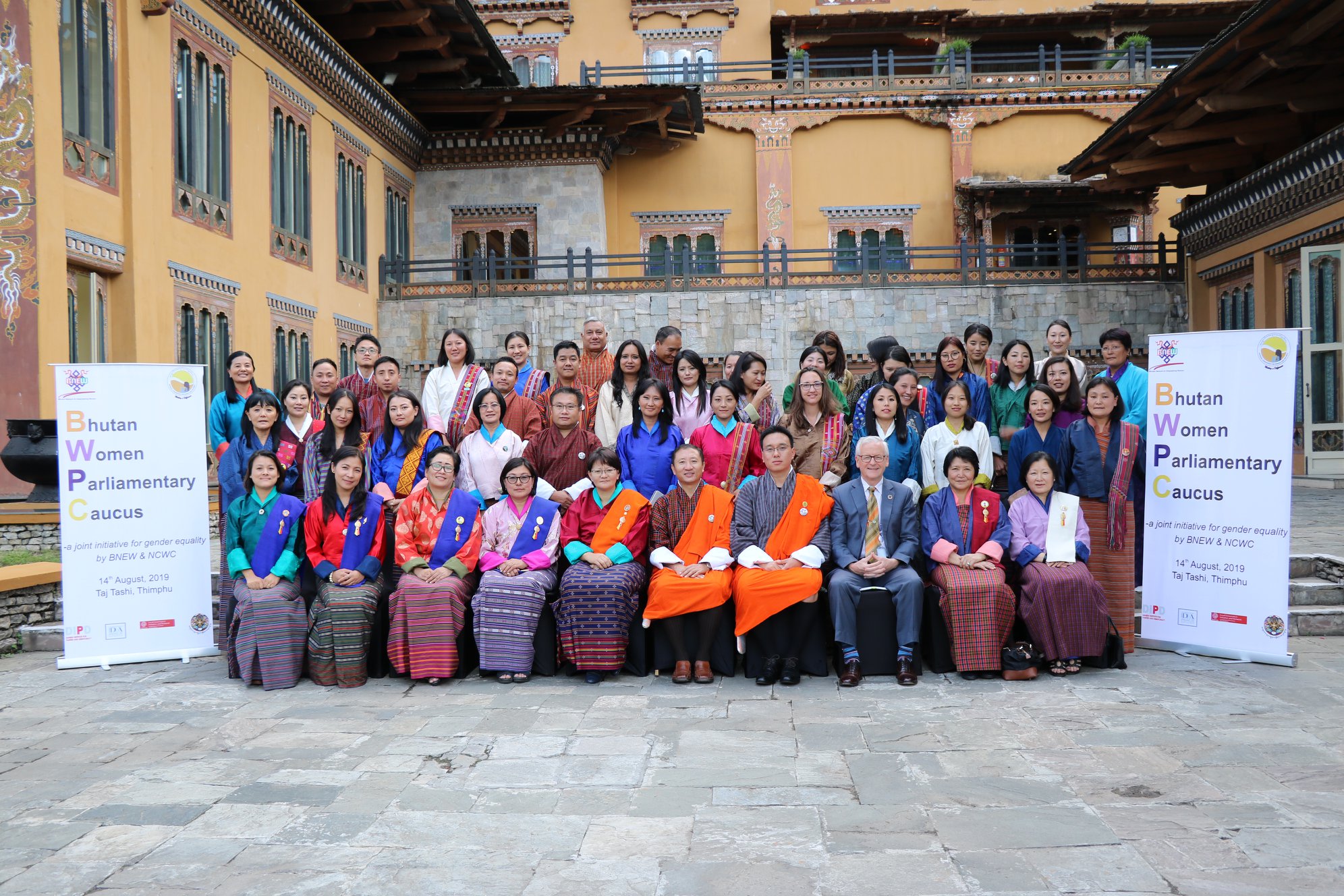 14/Aug/2019
Hon'ble Lypon Dr. Tandin Dorji , Chairperson, NCWC the Minister of Foreign Affair Launched Bhutan Women Parliamentary Caucus ( BWPC) in Hotel Taj Tashi on 14 August, 2019.
BWPC is a joint initiative of the Bhutan Network for Empowering Women (BNEW) and the National Commission for Women and Children (NCWC) for promoting Gender Equality in the country.
Present during the Launch were the Hon'ble Chairperson of National Councils, Tashi Dorji, Lyonpo Dechen Wangmo , Minister of the Ministry of Health, Commissioner, Dasho Deki Pem, Election Commission of Bhutan, Resident Coordinator Mr. Gerald Daly, UNDP, Representative from UNICEF, SNV, JICA and UNDP, Members of the Parliament, Dasho Dzongdag, Representative from Political Parties, COmmission Member of NCWC , Gender Experts Groups, Gender Focal Points , CSOs Media Personals and Private Sectors.
The purpose of Bhutan Women Parliamentary Caucus is to be the visible & inclusive platform for women political actors, aspirants and supporters to come together, network, dialogue, advocate and inspire each other to further the goal of gender equality in elected offices, and leadership in all spheres;
It is aimed in :
Capacity building of women Members of Parliament in various leadership skills;

Mobilising / Grooming aspiring and potential women for future elections;

Coaching & Mentoring of MPs and potential women (election process, sharing of lessons learnt, planning for campaigns etc.)

Mapping skills & Knowledge in the caucus membership to ensure availability of expertise for technical backstopping in specific areas such legal, research, policies etc

Pre and post Parliament session preparation and reflections