The proportion of women's representation in the Parliament is one of the main reasons for our country's consistent lower score and ranking in the Global Gender Gap Index and the Gender Inequality Index. During the three rounds of elections, the parliament of Bhutan saw female represen...
19/Oct/2018
The National Commission for Women and Children in collaboration with UNICEF and Save the Children join the global community in observing the International Day of the Girl Child with this year's theme "With Her: A Skilled GirlForce".
Globally, women and girls still face a...
10/Oct/2018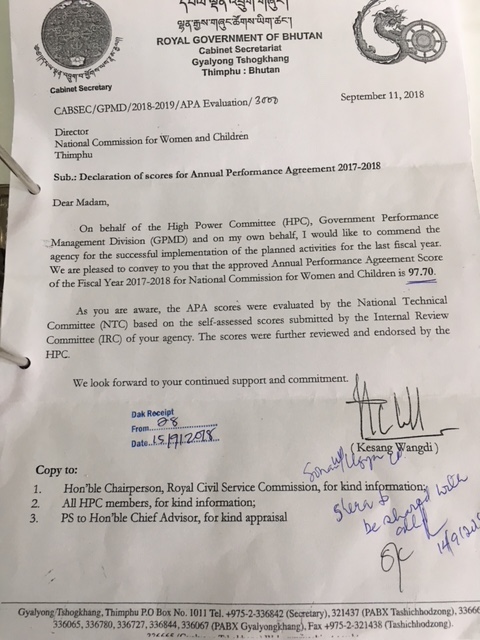 National Commission for Women and Children is pleased to share the Annual Performance...
28/Sep/2018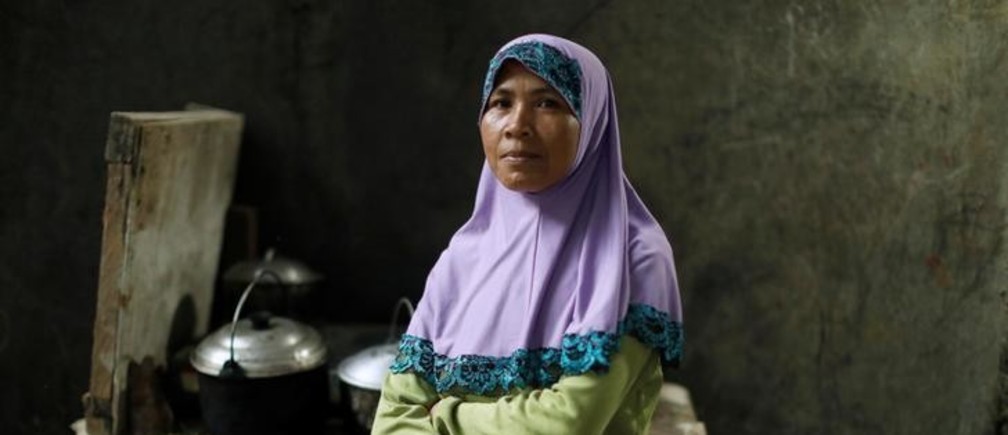 Despite a shrinking gender gap in many parts of the world,a lot of work still needs to be d...
18/Sep/2018
Awareness Videos on Toll Free Helpline 1098
Systems of NCWC
Toll Free HelpLine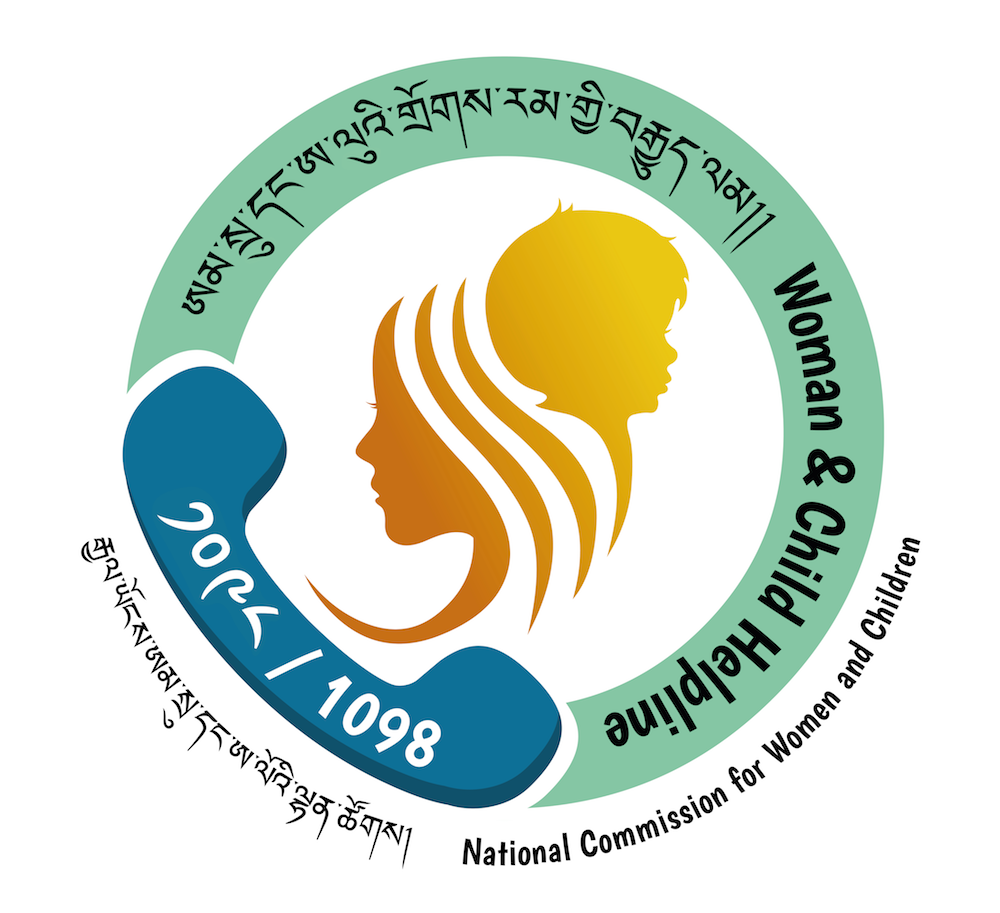 Call 1098
Women and Children need the opportunity to receive help at all places and at all times.
Services
Counseling and Referral
Direct Intervention
Partnership with Service Providers
Outreach and Awareness-Raising
Central Management Information System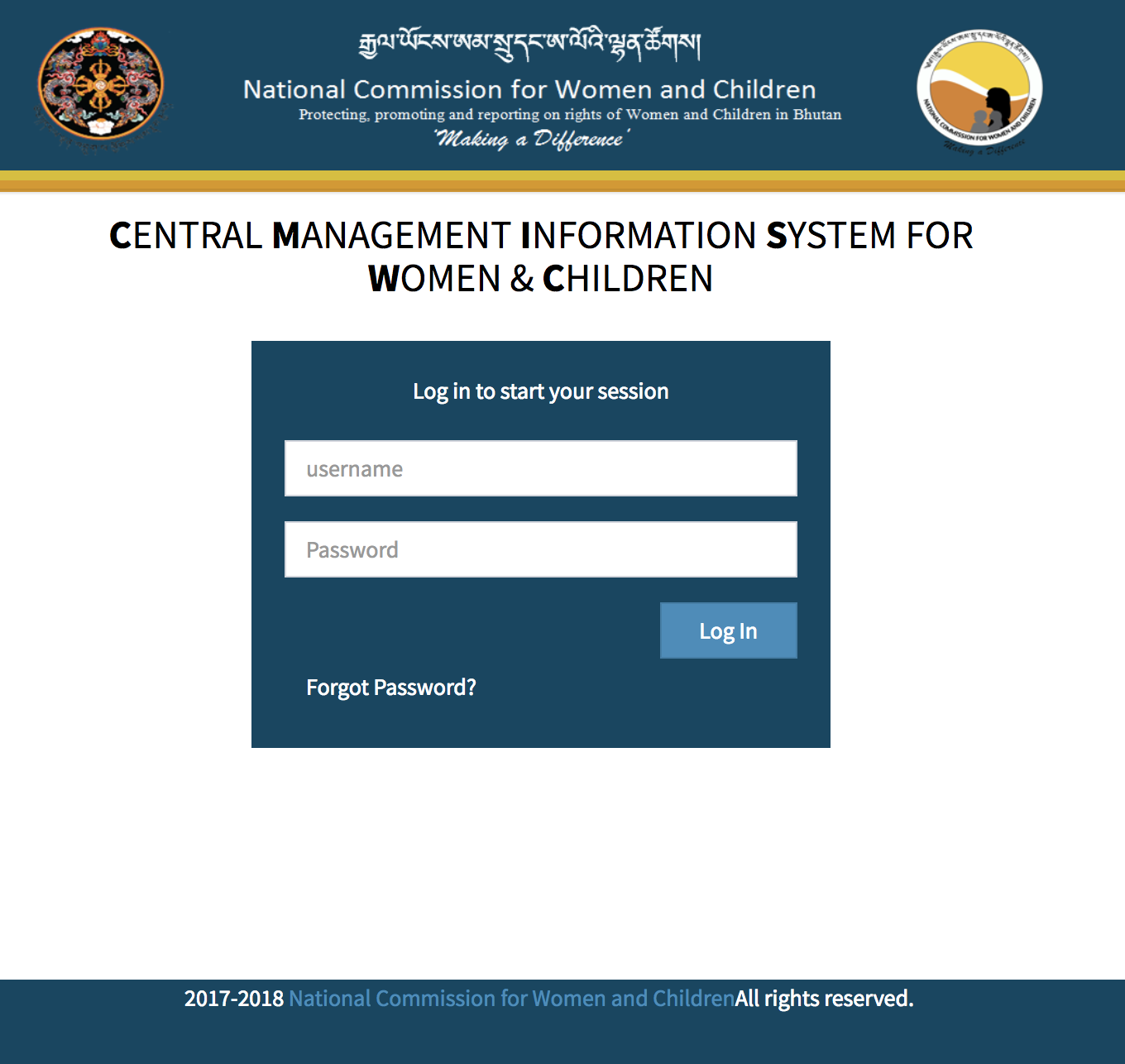 To host and manage centralized database system for women and children. It provide an integrated solution for data collection, management and reporting for NCWC and its stakeholders Visit page
Gender Equality System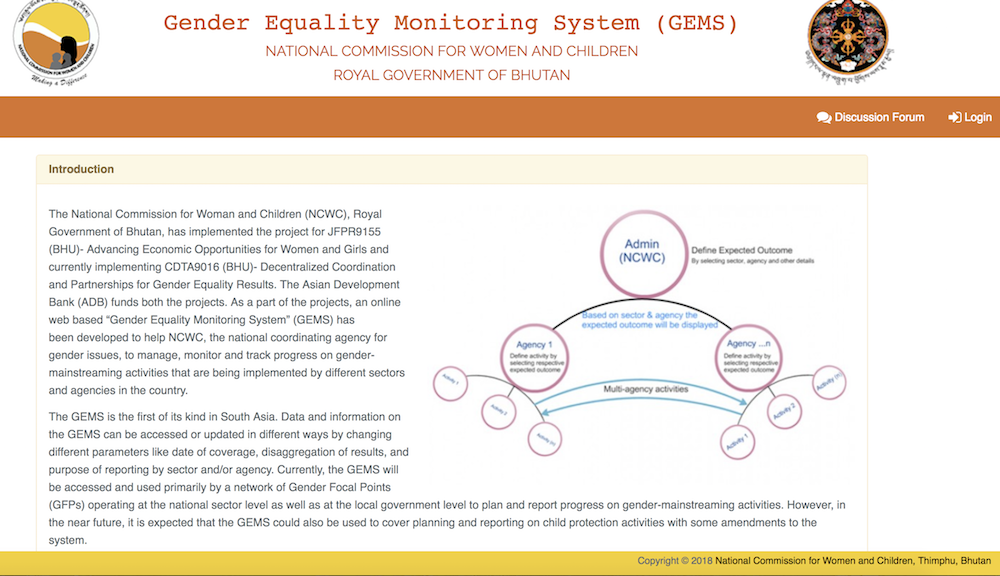 The GEMS is the first of its kind in South Asia. Data and information on the GEMS can be accessed or updated in different ways by changing different parameters like date of coverage, disaggregation of results, and purpose of reporting by sector and/or agency. Currently, the GEMS will be accessed and used primarily by a network of Gender Focal Points (GFPs) operating at the national sector level as well as at the local government level to plan and report progress on gender-mainstreaming activities.
Acts and Rules and Regulations
Archives
Links
&copy 2018 National Commission for Women and Children.
Royal Government of Bhutan
Telephone #: +975 - 2 - 334549 / 334553
Toll Free Help Line #: 1098
Fax #: +975 - 2 - 334709
website: www.ncwc.gov.bt