Feedback form
Frequently asked questions
Which coutries are eligible for adoption in Bhutan?
list of eligible countries for international child Adoption are:
Bangladesh
Belgium
India
Kuwait
Switzerland
Thailand
United States of America
Who can apply for adoption?
What kind of direct services does the Legal Unit of the NCWC provide?
Facilitation and coordination of cases related to violation of rights of women and children.
Facilitation and processing of Adoption of Bhutanese children.
Who may be adopted?
Any Bhutanese child below the age of 18 years may be adopted.
What are the procedures involved in adopting a child
Submission of the application for adoption to the NCWC.
Acceptance or denial of the application for adoption by the NCWC based on the eligibility criteria for adoption.
Submission of a set of documents to the NCWC, if the application for adoption is accepted by the NCW...
Systems of NCWC
Toll Free HelpLine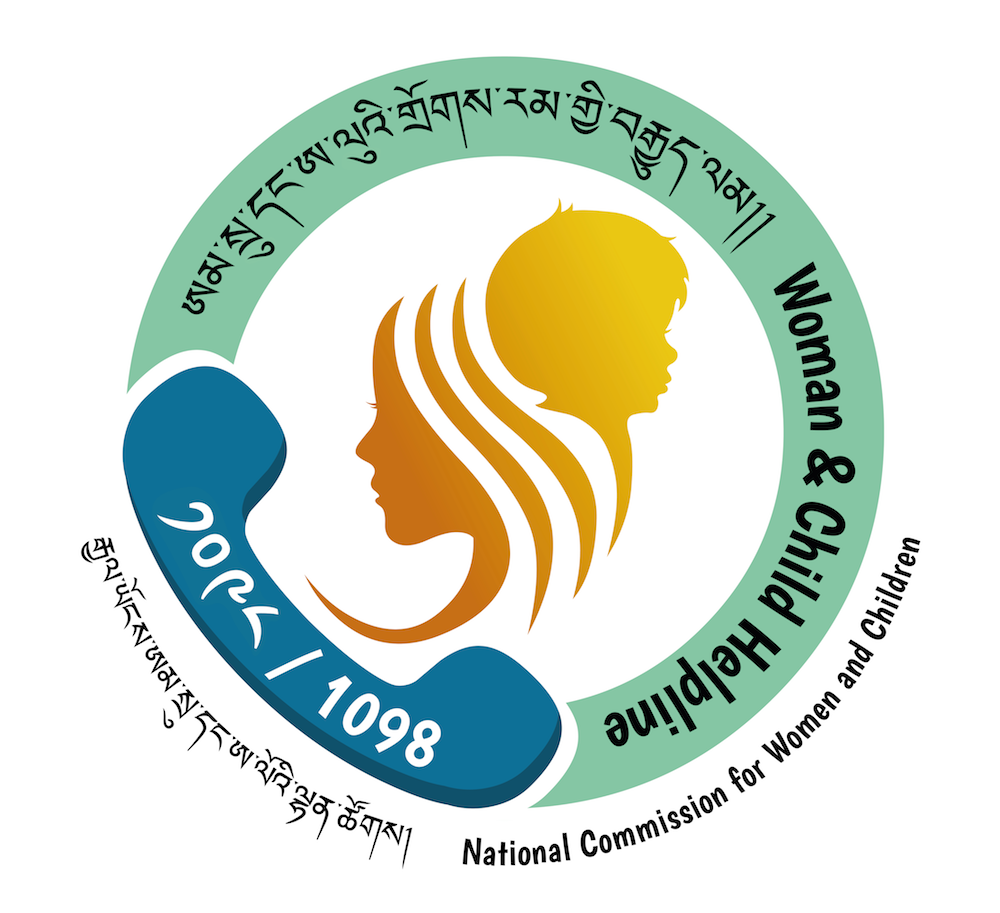 Call 1098
In line with the Constitution of the Kingdom of Bhutan, CEDAW principles, the Penal Code of Bhutan, the Domestic Violence Prevention Act of Bhutan 2013 and Standard Operating Procedure on Case Management for Women and Children in Difficult Circumstances, Women in Difficult Circumstances refers to
Central Management Information System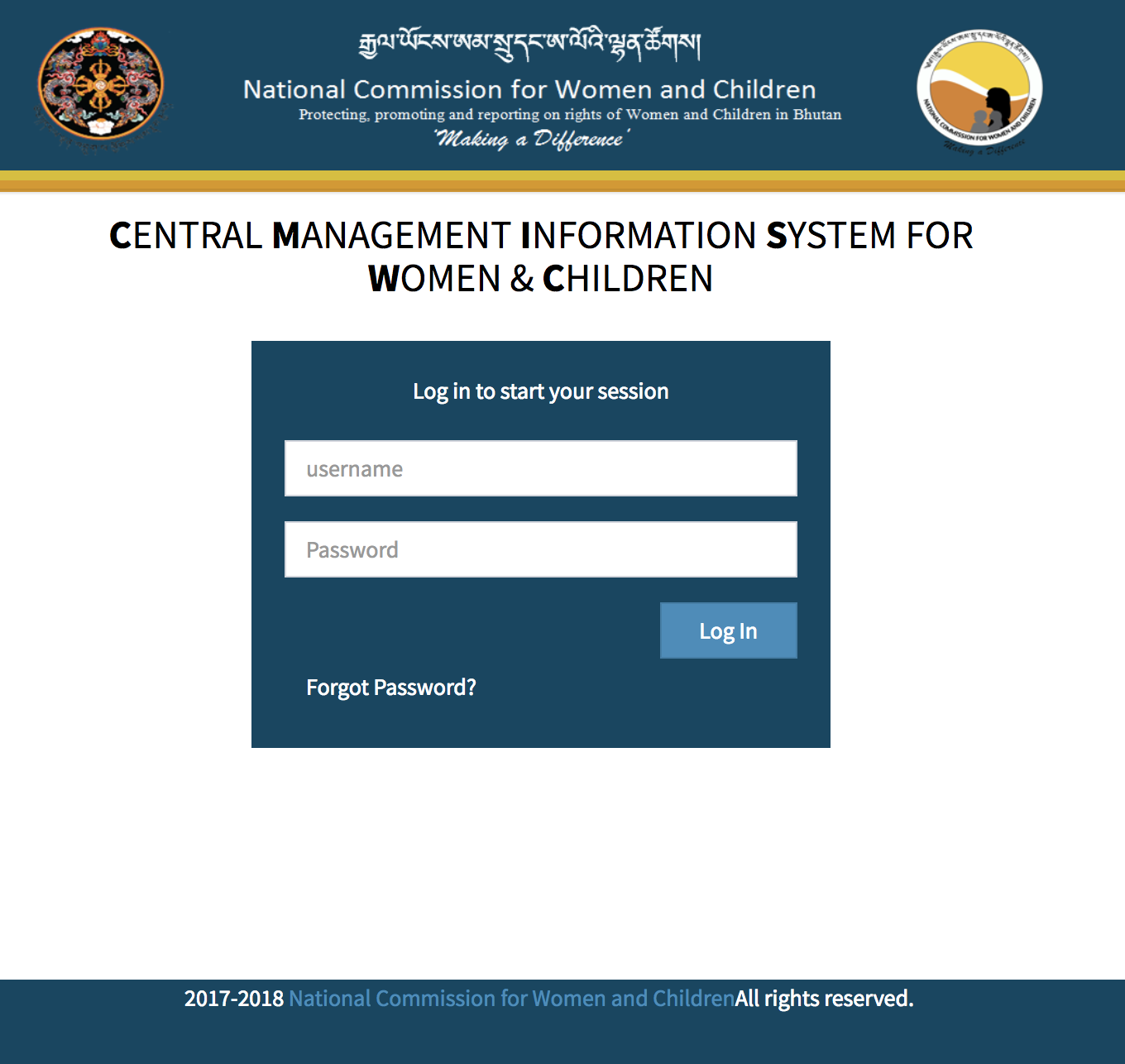 To host centralized database system for women and children To provide an integrated solution for data collection, management and reporting for NCWC and its stakeholders. CMIS
Gender Equality System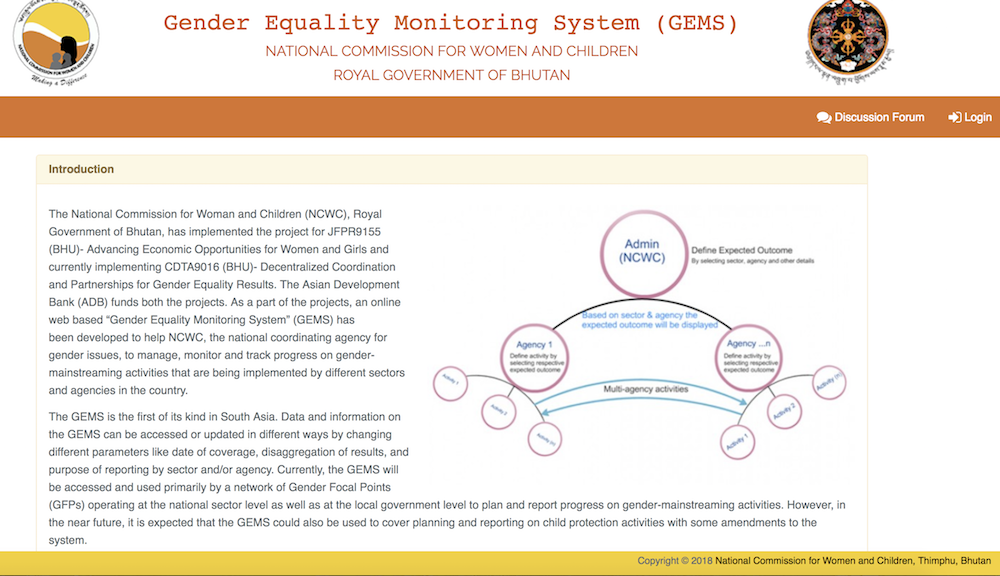 The GEMS is the first of its kind in South Asia. Data and information on the GEMS can be accessed or updated in different ways by changing different parameters like date of coverage, disaggregation of results, and purpose of reporting by sector and/or agency. Currently, the GEMS will be accessed and used primarily by a network of Gender Focal Points (GFPs) operating at the national sector level as well as at the local government level to plan and report progress on gender-mainstreaming activities.
GEMS