News/Announcement
Award Program 2019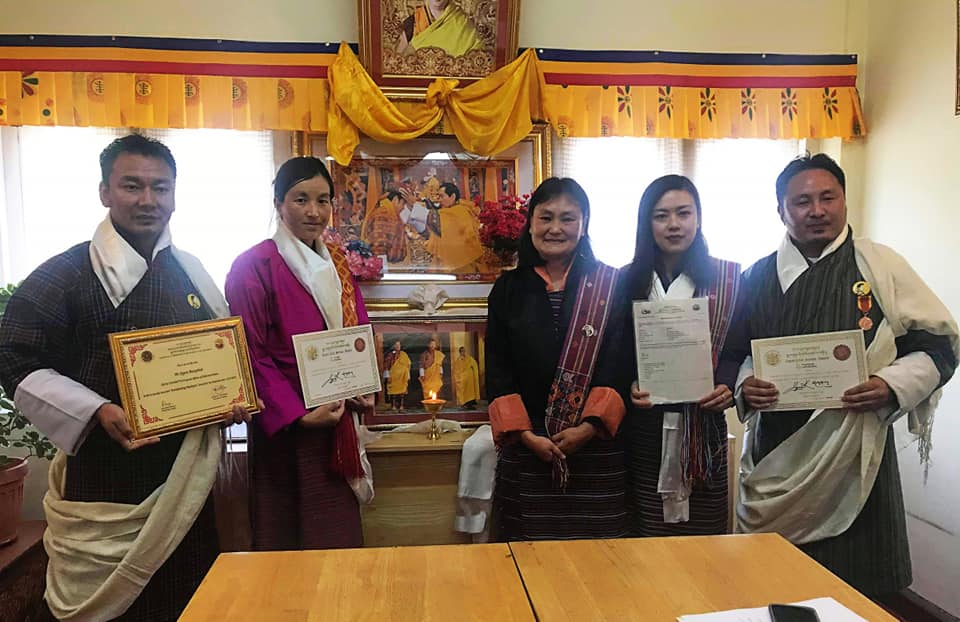 12/Dec/2019
The National Commission for Women and Children organized a special Award Ceremony on12th December 2019 for the following employees under different categories:
1. Royal Civil Service Award Bronze (10 years):
i. Sonam Gyeltshen, Sr. Program Officer, Women Division
ii. Passang Lham, Sr. Dispatcher, Secretariat Services
2. Promotion w.e.f 1st January 2020:
Tshering Choden, Secretariat Services, promoted from Asst. HR Officer (P5A) to HR Officer (P4A)
3. Outstanding Employee of FY 2018-19
Ugyen Wangchuk, Program Officer, Children Division
We would like to wish each one of them a very hearty Congratulations and Tashidelek for the much deserved Awards and for serving the Tsa-wa-sum with utmost dedication.