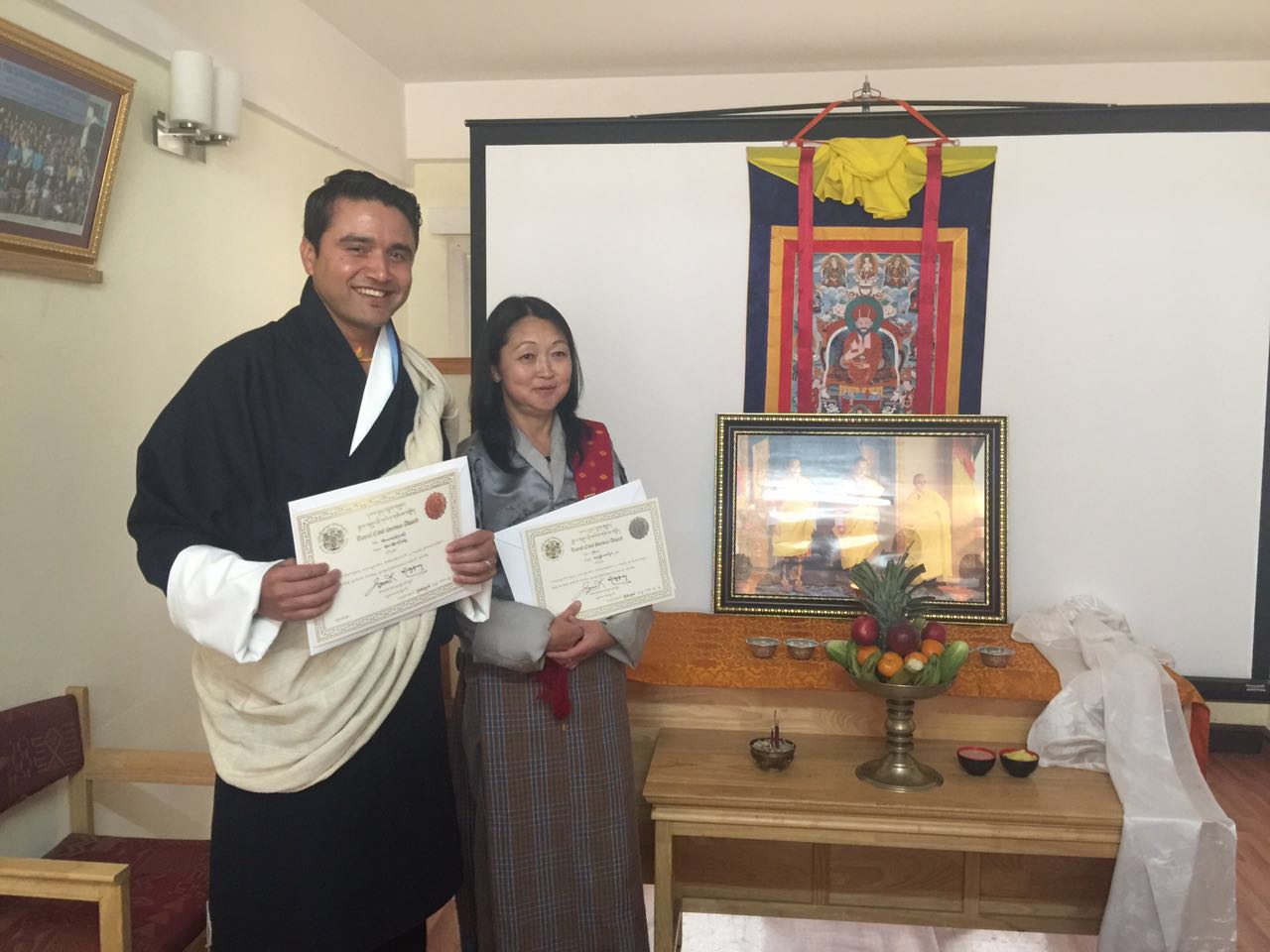 NCWC family would like to congratulate and thank the following candidate for serving the Nation with full dedication and outstanding services.
1. Mr. Bhim Prasad Neopanay (Sr. Accounts Officer) for serving 10 year and awarded Bronze Medal.
2. Ms. Shera(Adm. Asst.) for serving 20 years and awarded silver Medal.
The medals are awarded by Director of NCWC in pre...
2015-12-14
&copy 2021 National Commission for Women and Children.
Royal Government of Bhutan
Telephone #: +975 - 2 - 334549 / 334553
Toll Free Help Line #: 1098
Fax #: +975 - 2 - 334709
website: www.ncwc.gov.bt